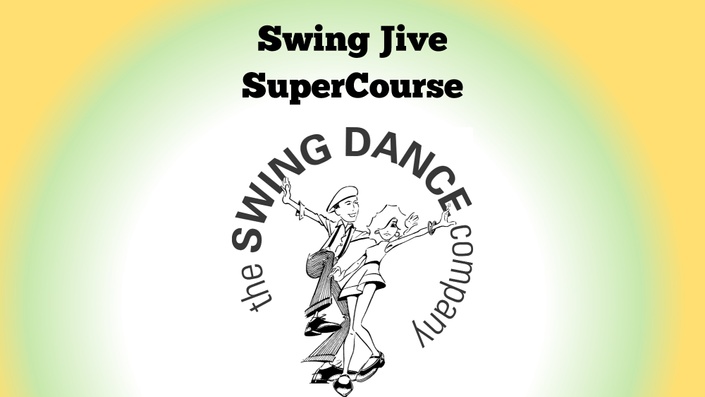 SwingJive SuperCourse
Complete All Inters Plus SwingJive Courses; Blue, Purple and Orange, Before Starting This Course
***Latest Offer - £80 OFF One-Time Payments***
Join the full 10-Wk course for just £80 (reduced from £160).
***COURSE AVAILABLE NOW***

10 x 1hr Lessons - All Available on Purchase
The course runs for 10 weekly lessons, which should take around 1 hour each to complete. All lessons will be available immediately after booking this course.
The content remains available for 12 months from the day you join.
ABOUT SWINGJIVE SUPERCOURSE

This course re-introduces you to all the moves across all 6 of our Beginner, Intermediate and Inters Plus level courses. As well as reminding you of previous moves, you'll learn new extensions and links between those moves that you won't have seen on earlier courses. You'll learn new techniques and tips for enhancing your social dancing. There's plenty of guided free practice time too.

Your Instructors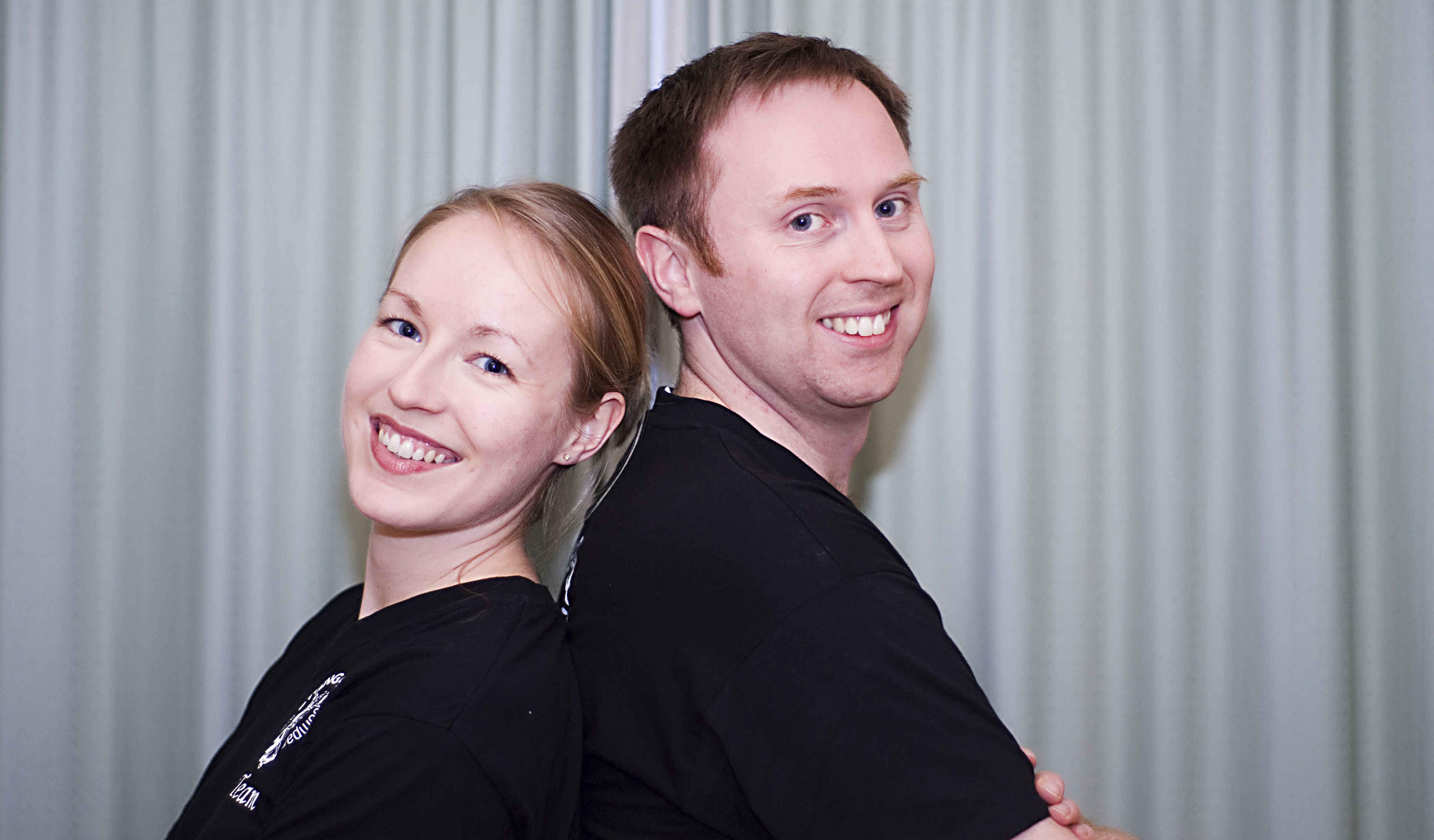 Debbie & Brooke own and run The Swing Dance Company, which has introduced thousands of nervous new beginners to its Absolute Beginners SwingJive course in real-world venues across the south of England for nearly two decades.
Debbie & Brooke created these courses back in the early 2000s. Having taught in person and built up an excellent team of instructors, Brooke & Debbie have enjoyed creating continuation courses, running live music events and social events to support their community of dancers.
You can find out more about Brooke and Debbie and The Swing Dance Company on this link.
WHY PRE-RECORDED ONLINE COURSES ARE GREAT!
A pre-recorded online learning experience is different from taking either a real world-class in a venue or a live online class, it offers numerous advantages:
Pause, Slow Down, Rewind and Replay as often as you like to review that crucial moment or practice a move again and again
Videos include "Chapters" so you can find and go back to that key moment easily
Excellent audio and visual quality - no worries about dropping your connection
Dictate your own pace - follow each section back-to-back or take regular breaks - you're in control!
Take the lessons anywhere, anytime! Got a holiday or work trip booked? Struggling with babysitters? Worried about getting ill? No problem, just catch up later!
Refer back at any time! Learn now and you can head back months later for a reminder!
Enjoy taking those first steps in the privacy of your own home & contact the teachers privately for feedback
Make it a group experience! Invite your friends and family around to join in at no extra cost
No travel time or expense
There are two roles, leader and follower, so once you've learnt one role you can try the other role at no extra cost
Frequently Asked Questions
When does the course start and finish?
All lessons are available on the day you join the course, so you can learn at your own pace. It's planned a 10 lesson course, you should allow approximately 1 hour for each lesson.
How long do I have access to the content?
Everybody paying a one-time course fee will have access to this course for 12 months from the date you first join.
What if I am unhappy with the course?
Please tell us! By the time we reach SuperCourse level, most people have already completed at least 6 courses and know what to expect. If this course is not what you expect for any reason then please let us know!
Where can I access the lessons?
After enrolling you will have unlimited access. This means that you can access all the course content from any internet-connected device with a screen.
Can more than 2 of us participate in these classes?
You are welcome to invite additional participants to join in with you as long as they are in the same physical space and it's for domestic use (eg it's fine for your household to gather for a regular SwingJive session). However, it's not acceptable to share your personal login and password details, the content should only be accessed when the primary user is present. Nor are these courses to be used on a commercial basis without our permission. For example, you can't charge other people to watch the content or show the content on commercial premises. Anybody abusing their booking will be unenrolled.
Can I watch on my TV?
Even if you don't have a smart TV, you can watch on your TV via your phone or similar device. Some devices may allow you to cast directly to your TV, alternatively, you can use a USB to HDMI cable to connect your mobile phone to your TV!