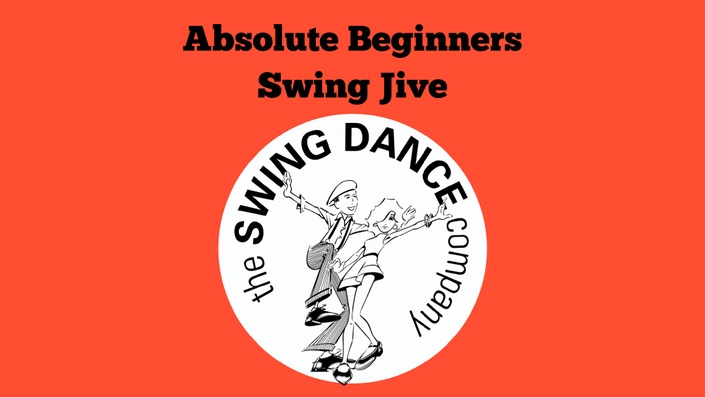 Lessons 8, 9 & 10 - Absolute Beginners SwingJive Course
These are catch-up lessons due to coronavirus - use the promo code in your email!
VOUCHER CODE
To use your voucher code, click the "Book This Class Now!" above. On the next page there is an "Add Coupon" link in the "Order Summary" box, the first box on that page. Click on that link to input your voucher!
No card details are required once your voucher code has been entered.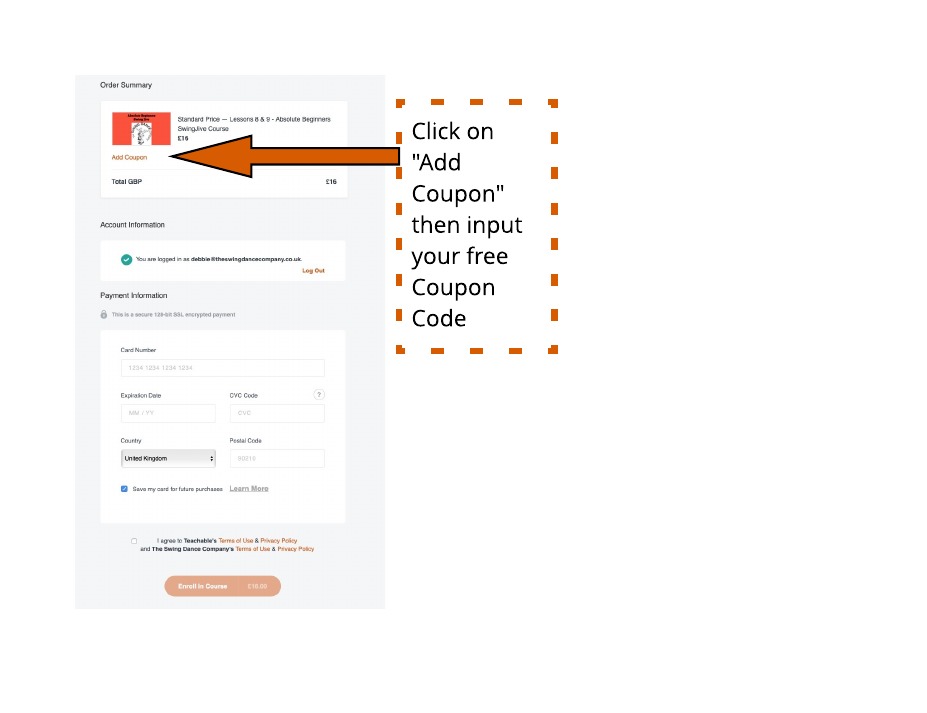 These lessons are specifically intended for those people participating on "real world" Absolute Beginners courses with The Swing Dance Company that were halted during the coronavirus outbreak in March 2020. Those participants should have a 100% discount voucher for this lesson.
These are all 3 Lessons; 8 & 9 of your 10 week course, which completes the outstanding lessons.
If you were on the real world course but can't access this lesson with a coupon please let us know.

If you've stumbled across this class from outside our community then you could pay to take this lesson, but you would be better to wait until our full courses are available in the coming weeks. You can join our mailing list from this link.
Your Instructor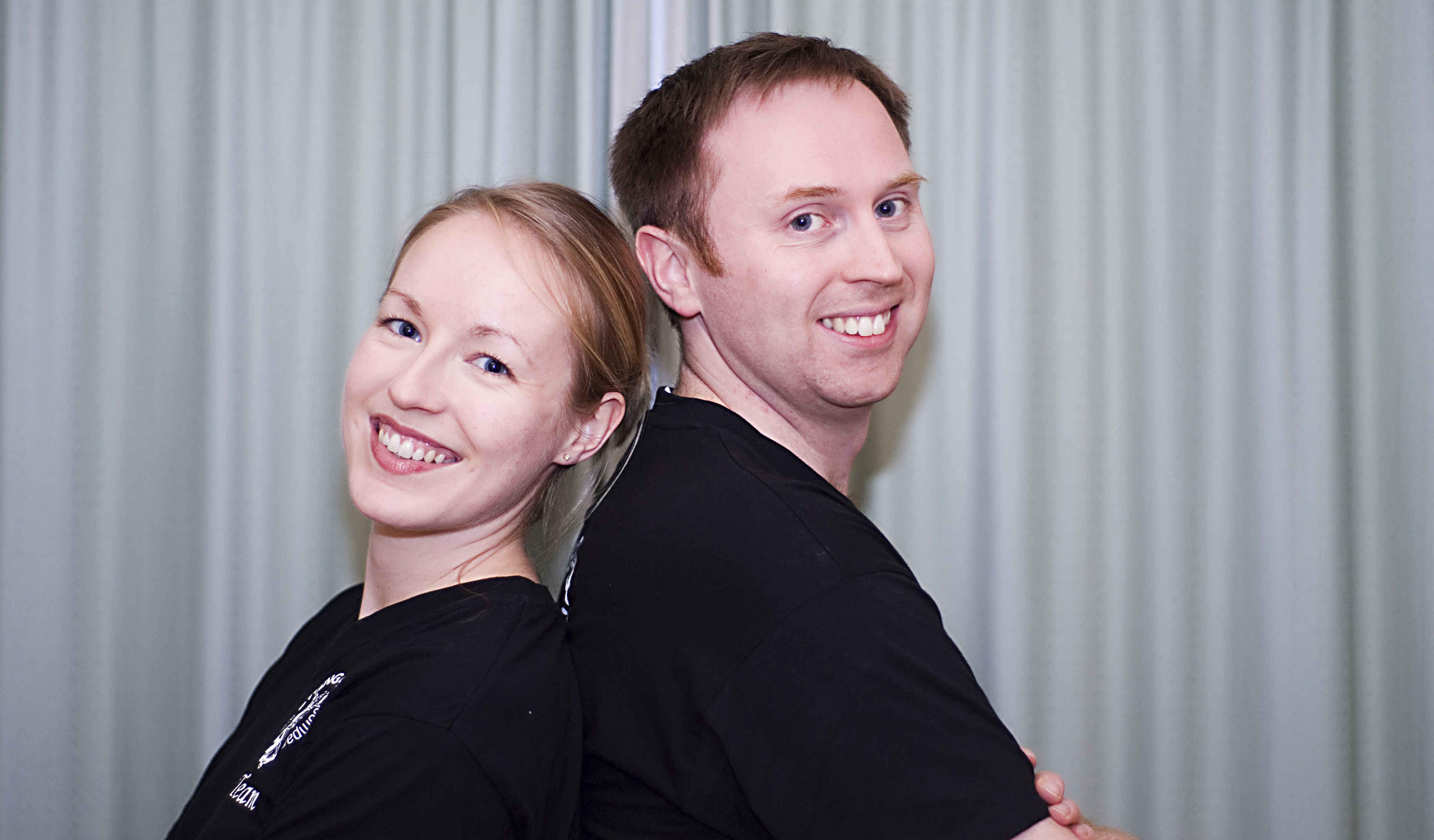 Debbie & Brooke run The Swing Dance Company, they are also the lead teacher trainers.
Your local dance class teacher will have been trained by Brooke or Debbie before running classes in your local area!
Debbie and Brooke created these real world courses back in the early 2000s.
Having taught thousands of dancers across Sussex, Hampshire, Surrey for nearly two decades they are delighted to make them available online for a wider audience.
The final lesson has now been added, we hope you have enjoyed these sessions. Next term's continuation course starts 15th May and is available to book now!
Let us know how you get on, you can send us a message from our Contact Form, or use the comment boxes under the videos. And feel free to drop us a message, image or video to our SwingDanceCo WhatsApp or Facebook Messenger.
Frequently Asked Questions
When do I have access to this content?
This lesson will be available during April 2020 as a minimum, and will be extended depending on the social distancing guidelines. It is intended as a replacement for a real world class missed due to closures following the coronavirus outbreak.
Where can I access this lesson?
After enrolling, you have unlimited access to this course - across any and all devices you own.
What if I am unhappy with the lesson?
Please tell us! We know the video format lacks the banter found in our live classes, and you're probably missing your teacher. We're grateful for your understanding and hope to return to normal service as soon as possible.