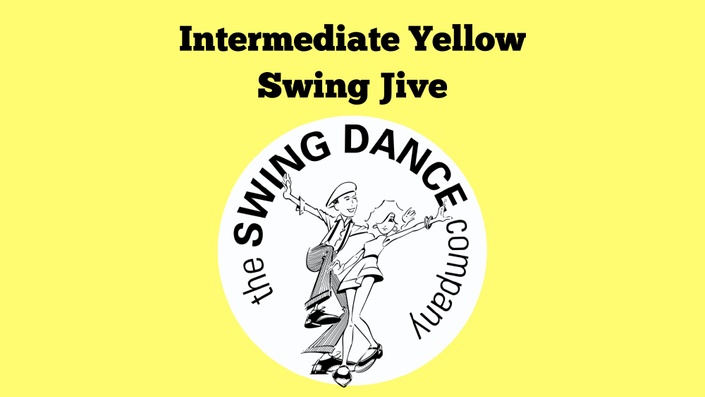 Intermediate Yellow SwingJive Course
Complete An Absolute Beginners SwingJive Course Before Starting This Course
Watch Promo
Enroll in Course
***COURSE STARTS FRIDAY 15th MAY***

10 Lessons Released Weekly on Fridays

Super Early Booking Rates Expire: 15th May (with voucher applied)
All Enrolments Required Before Course Starts on 15th May




Course content remains available for 12 months after the start of the online course.
FREE REPEATS IN REAL WORLD CLASSES

When you book this online course you can enjoy a free repeat guarantee for the same course in a real world location within 12 months of SwingJive courses restarting after the Covid-19 outbreak.

If you had already booked a "real world" Intermediate Yellow Course starting April or May 2020 before the Covid-19 outbreak, you'll be sent a free voucher code to access this online course. You'll also be free to join a "real world" Intermediate Yellow course when it's next available.
ABOUT INTERMEDIATE YELLOW SWINGJIVE COURSE

Intermediates Yellow is one of two Intermediate level SwingJive courses along with Green. These courses can be taken in either order and they are a natural follow-on course from our Absolute Beginners SwingJive Course. Before attempting any Inters Plus courses please complete both Intermediates Green and Intermediates Yellow.
The Intermediate level courses continue the same format as the Absolute Beginners Courses, building on the content with new moves. We also add the 6 Beat Basic and Charleston Basic rhythms to the simple steps from Beginners. Check out the video showing a demonstration of moves on this course so you can see what to expect.
Your Instructor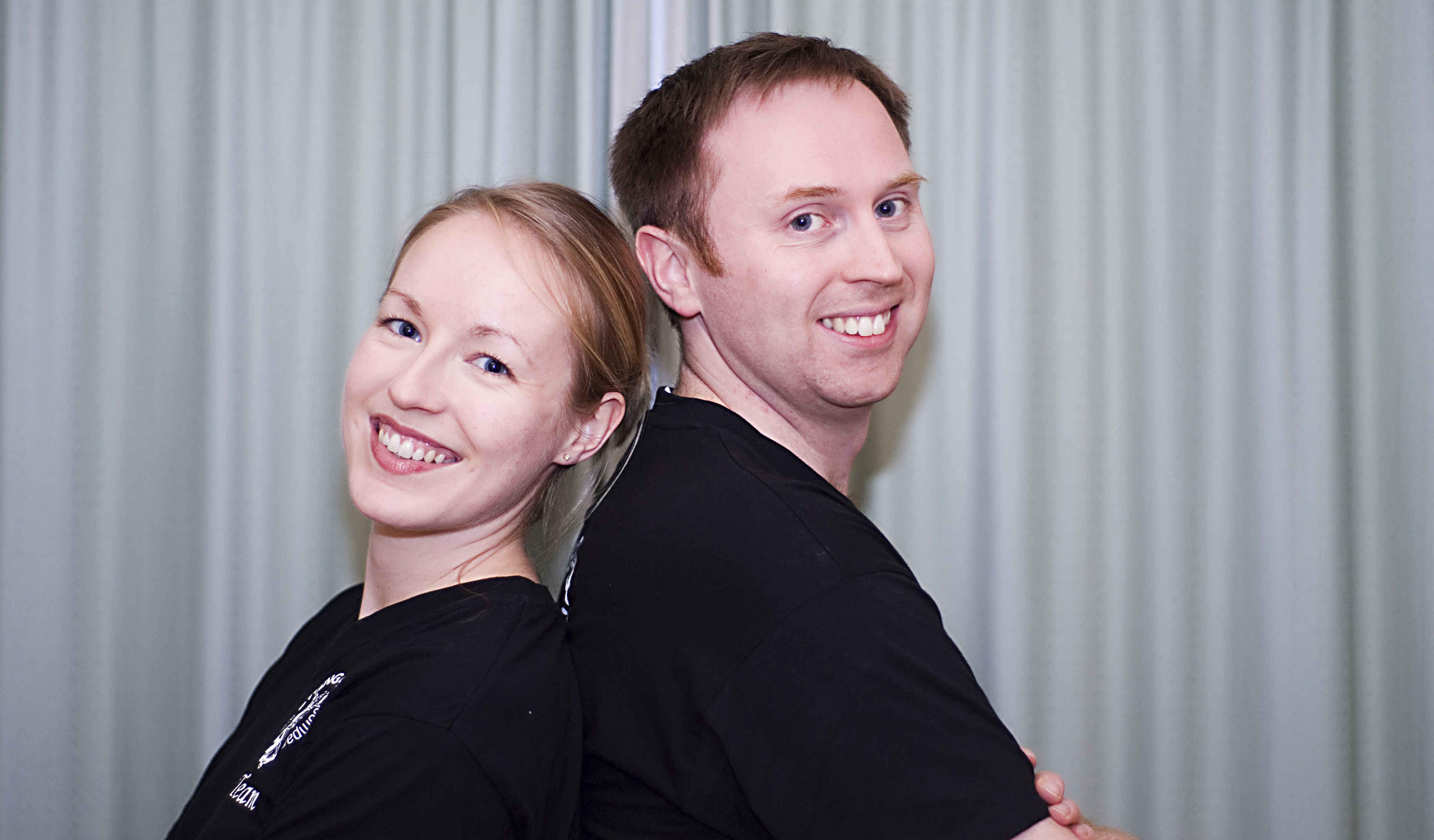 Debbie & Brooke run The Swing Dance Company, they are also the lead teacher trainers.
Your local dance class teacher will have been trained by Brooke or Debbie before running classes in your local area!
Debbie and Brooke created these real world courses back in the early 2000s.
Having taught thousands of dancers across Sussex, Hampshire, Surrey for nearly two decades they are delighted to make them available online for a wider audience.
Frequently Asked Questions
When does the course start and finish?
The course starts on Friday 15th May! It's a 10-week course with lessons released weekly, each additional session will be released on the 9 subsequent Fridays.
How long do I have access to the content?
This online course will be available for 12 months after the first session is published on 15th May.
What if I am unhappy with the course?
Please tell us! By the time we reach the Intermediate level, most people have already completed several courses and know what to expect. If this course is not what you expect for any reason then please let us know!
Where can I access this lesson?
After enrolling, you have unlimited access to published sections of this course - across any and all devices you own.
Why is the course fee more than in my local classes?
In local "real world" classes we charge £70-£85 per person depending on the venue, which is equivalent to £140-£170 per dancing couple. We expect that those enrolling in any of our online courses will be doing so as a dancing couple, so our prices are in line with our "real world" classes. Online courses have added benefits; you can take them at a time and place of your choosing so no chance of a missed class, and they are available to refer back to for 12 months from the start of this course.
If you've stumbled across this class and you're new to SwingJive then we recommend starting with our Absolute Beginners SwingJive Course. You can join our mailing list from this link if there's not one listed on our online school right now. If you've already done some dancing and want advice on which level to slot into, you can contact us via our Contact Form.
VOUCHER CODE
Please use if not automatically applied
SUPER-EARLY £30 Off Standard Rate, Expires 15th May, 2020
Already booked this "real world" course before Covid-19 outbreak? You'll automatically be sent a free voucher code to access this online course.